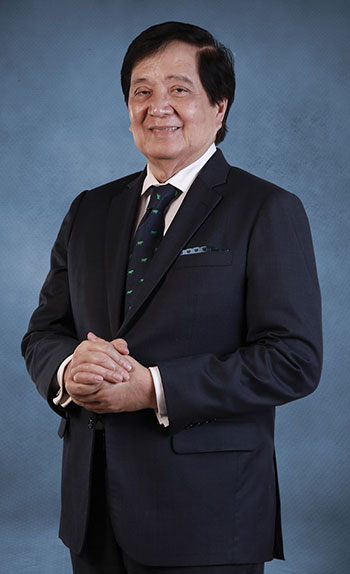 Ismael G. Cruz
Director
77, Filipino
Mr. Cruz has over 30 years of experience in investment banking in the Philippines and in other parts of Asia. He spent 17 years of his career in Hong Kong where he became chief executive of three regional merchant banking organizations: Ayala International Finance Ltd., Filinvest Finance (HK) Ltd., and Elders Finance Group of Australia. He served as governor of the Philippine Stock Exchange and the Makati Stock Exchange for several years. He was also governor of the Subdivision and Housing Developers Association.
Currently, he is the president of the Philippine Association of Securities Brokers and Dealers, Inc.; governor of the Market Governance Board of the Philippine Dealing System, Inc. and the Makati Commercial Estate Association, Inc.; trustee of the Securities Investor Protection Fund, Inc.; an independent director of Penta Capital Investment Corp.; the founder and president of IGC Securities, Inc.; and the chairman and president of Carmen Homes, Inc. Mr. Cruz is also a member of the Capital Markets Council of the Philippines.
He holds a BS Economics degree and completed academic requirements for a Master in Business Management degree from the Ateneo de Manila University. In 1981, he was named one of the Ten Outstanding Young Men of the Philippines in the field of International Finance.