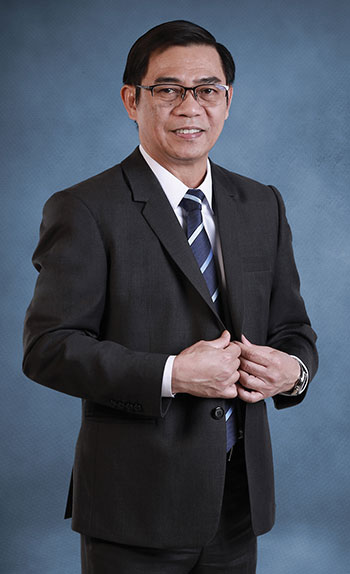 Joshua E. Naing
Director
62, Filipino
Mr. Naing is a seasoned banker with over 30 years of experience. He started his career with the Bangko Sentral ng Pilipinas until he joined the Metrobank Group in 1989 as OIC. For 11 years since 2002, he served as controller. He also held several directorship positions in the following companies: Global Business Power Corporation; Cebu Energy Development Corporation; Metrobank Technology, Inc.; Data Serve, Inc.; Philippine AXA Life Insurance Corporation; Multi Currency FX Corporation; Toyota Manila Bay; Metro Remittance (Spain), S.A.; Metro Remittance (Italia), S.p.A.; MBTC Remittance GmbH (Vienna); Metro Remittance Center, Inc. (USA); MB Remittance Center (Hawaii), Ltd.; and Metro Remittance (Hong Kong) Ltd.
From 2013 to the present he has been the head of the Financial Control Sector of Metrobank. Concurrent to his position as senior executive vice president of the Bank, he also serves as director of Manila Medical Services , Inc. since April 2018.
Mr. Naing earned his BSC Accountancy degree from the Polytechnic University of the Philippines.